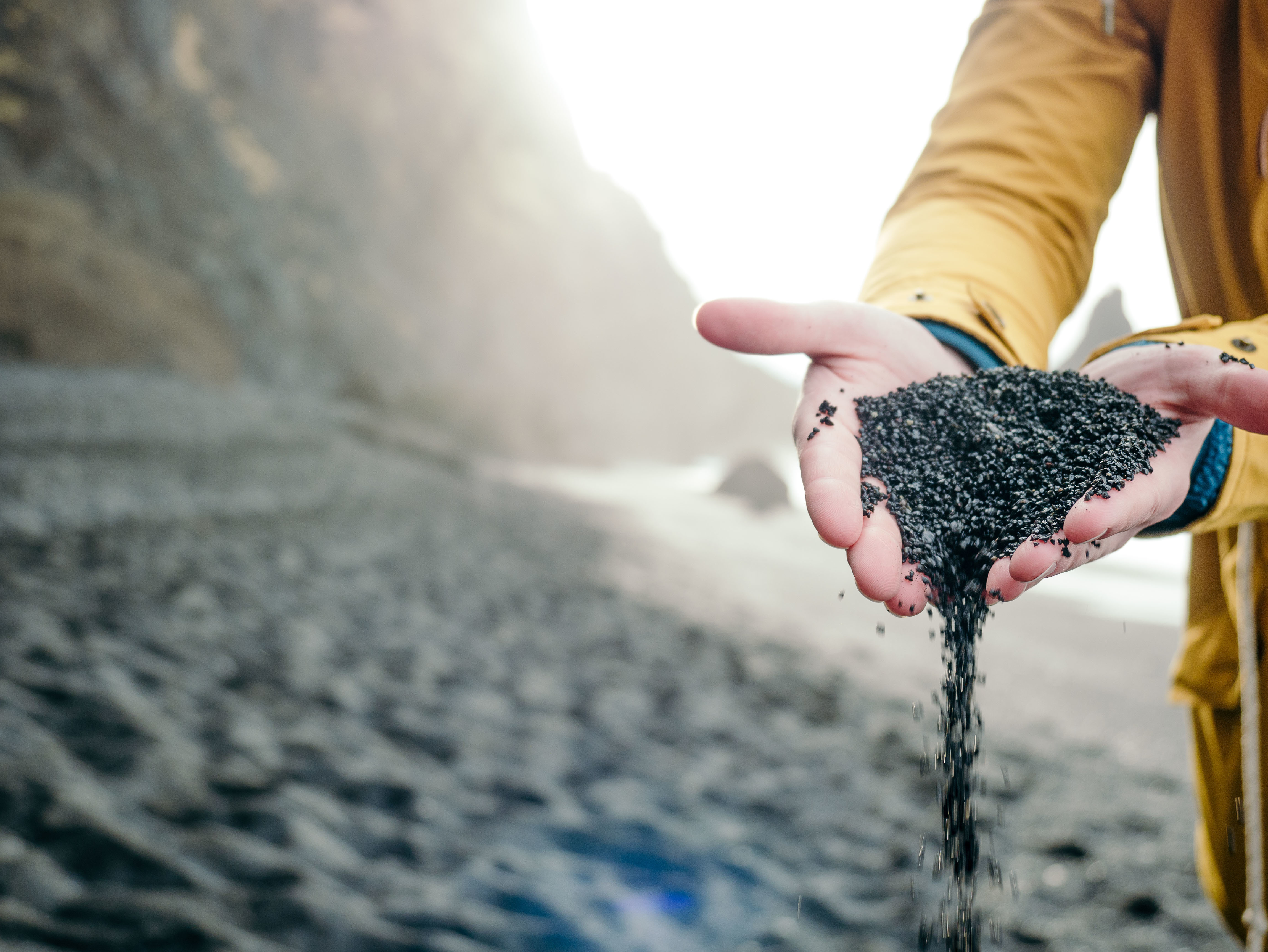 Justin and I recently booked a very last minute trip to Iceland (13 days prep time, to be precise). While we were quickly able to check off the most important things like passports up to date, appropriate gear for the climate, and visa requirements (they aren't required for Canadians - woohoo!), when we started considering our budget for the weeklong trip we were short on time and needed to get creative. Let me clarify: Iceland is one of the most expensive countries to live in and visit. 
So, to save you some time, and prevent you from making some costly mistakes that we could've avoided, I thought I'd put together this Budget Travel in Iceland guide. 
Flights
We booked our flights through WOW Air, a spunky Icelandic airline without the bells and whistles. Their airfare is extremely affordable and Justin and I both agree that it's nice to only pay for what you use. For instance, we did bring 2 checked bags but no additional carry ons other than the one that was included, so we didn't have to pay extra for those. The total for flights was $740 and we paid $125 to check in 2 bags. We ate before boarding and didn't have to purchase meals on flight as it's only 5 hours.
Total: $865
Food
Arguably one of the best ways to save money in Iceland is to avoid eating out. While I had planned a surprise dinner at the end of our trip to celebrate Justin's birthday, we otherwise wanted to limit our spending to activities and memories rather than food and material items. Before I get into buying food, though, I want to warn you all that buying water is the easiest way to waste money. The water in Iceland is arguably the best in the world and I crave the crisp, ice cold taste that came straight out of the taps. I carried my swell bottle everywhere and refilled for free at every gas station and even in the rivers we came across. It certainly isn't worth it to pay $3 for a bottle of the exact same water from the taps not to mention excessively wasteful. As for food, we bought groceries on our first day and paid really comparable prices to Canadian grocery stores. We loaded up on Skyr and oatmeal for breakfasts, sandwich ingredients and instant noodles for lunch and dinner, and a couple snacks to keep our energy up between meals as we were doing a ton of walking + hiking. While we did have one fish n chips ($50) meal in Akureyri that I would never regret due to the incredible freshness and perfectly flaky filet, as well as eat more hotdogs than any person should in a week (it's an Iceland must!), we managed to get most of our meals from groceries. The total cost at the grocery store was just over $80 including some pop to mix with our duty-free whiskey. Which brings me to my next point...
Total cost for food (not including fancy dinner): $185 (if you're quick at math you will have discovered we spent about $50 on hotdogs for the week - but they are so good!)
Note that while I would definitely recommend the Grillmarkaðurinn a hundred times over (get the tasting menu!), it's really not budget friendly. The cost of this incredible meal was about $370 for 2 people: we got the tasting menu that included EIGHT courses of food, plus 3 glasses of wine and it was the perfect way to celebrate Justin's birthday as he has a serious appreciation for fine dining. 
Alcohol
Usually, travelling internationally for us has meant dollar beers, $4 cocktails, and super cheap liquor stores. Of course we've always taken full advantage of this... we're on vacation! The situation is very different in Iceland. Luckily I had already read that liquor is costly there, so we stocked up on 3 for $25 bottles of wine and a 750ml bottle of Canadian whisky ($20) before boarding our flight in Toronto. On the one day we purchased alcohol as a treat with our fish 'n' chips meal, we paid $15 PER bottle of Sommersby hard apple cider. For comparison, those would run you about $3.50 each in Canada. Lesson learned. Do not buy alcohol in Iceland if you want to stay on budget. 
Total cost for alcohol: $75
Accommodations 
Tourism has really grown in Iceland in the last decade and with that comes high accommodation prices. Luckily, Airbnbs are at every corner of this small country, and can be somewhat affordable ($80-200 a night depending on your location). Keep in mind that these prices reflect booking within 2 weeks of leaving, so we may have missed any of the really good deals. If we were travelling in the summer, we definitely would've skipped traditional accommodations and opted for campgrounds the whole time, but we weren't sure how cold it would get and tenting seemed risky with their notorious April storms. What we did decide, though, was to book accommodations every other night of our trip and sleep in our Jimny at a campsite on the odd nights. That way, we could get showers in and a good night sleep without breaking the bank. We were happy to find that public showers were everywhere and for about $5 so even though (as you'll read in my detailed Iceland itinerary) we had to cancel one of our Airbnbs last minute, we were still able to get freshened up and clean every day.
My favourite Airbnb experience so far was this one in Reykjavik. The price was really reasonable, the host, Audur, was so friendly and the location was perfect. The apartment is so bright, modern, and clean. I cannot recommend this place enough if you're stopping over in Reykjavik!
Total for accommodations including showers was $430 for the week.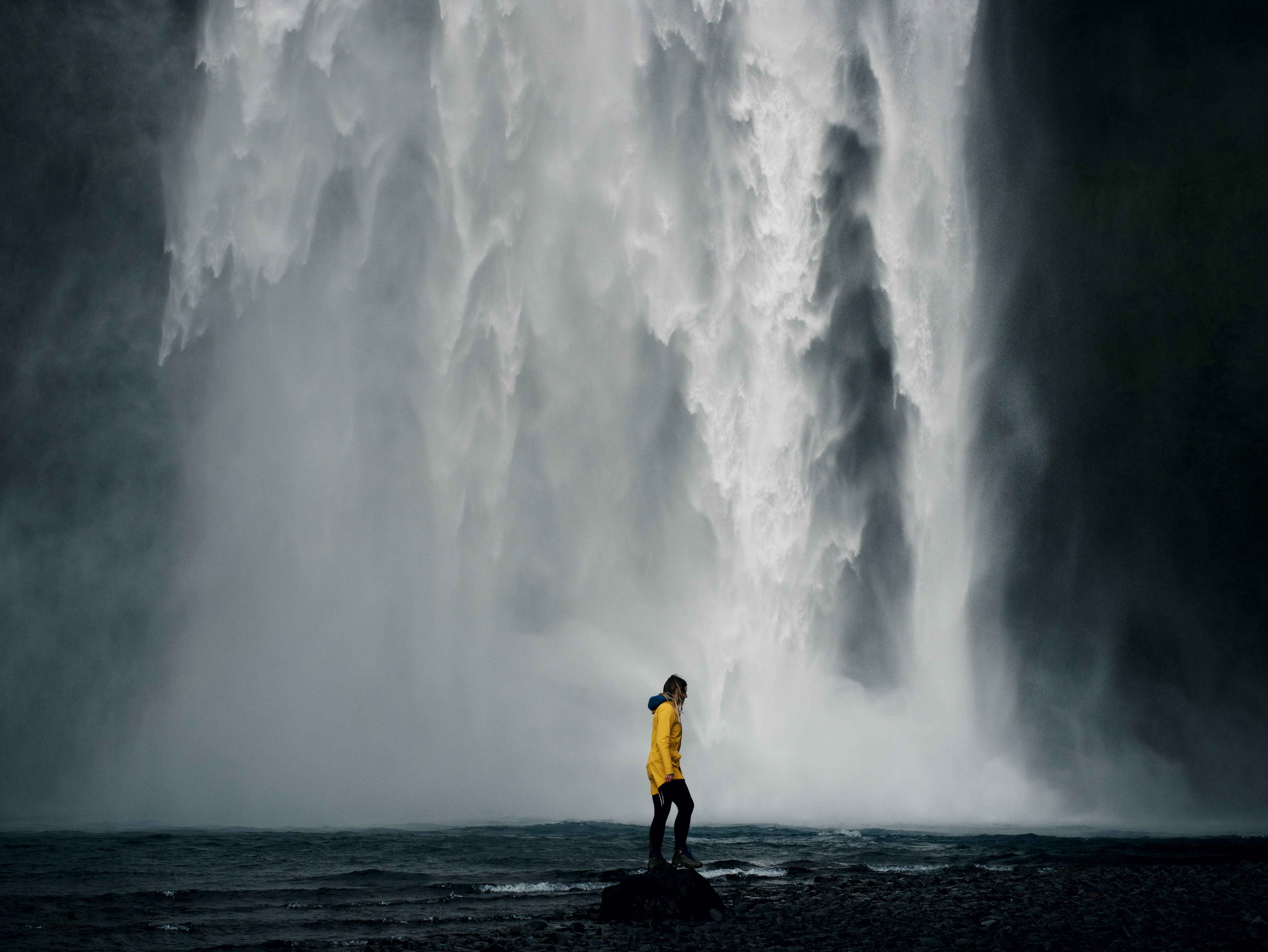 Transportation
We rented a car through Geysir car rental at a really affordable rate ($350), but that came at a cost: we had to pick up our vehicle in Reykjavik instead of at Keflavik airport. It may come as a surprise to first time travellers that KEF (the international airport) is actually 45 minutes away from Reykjavik. So, we had to arrange transportation as well. We booked with Airport Direct for $35 per person, and had a wonderful experience with them. Their customer service was outstanding; when we arrived to KEF we had about 2 hours to wait for our bus as I booked it assuming customs would take about an hour (it didn't even take 5 minutes). To my surprise, when I went up to ask about the process for boarding they upgraded us to a premium ride for free! We didn't end up having to take a bus back to the airport thanks to our courtesy extension with Geysir due to a bit of a run around trying to pick up the car. 
Avoid taxis at all costs. We didn't actually experience their fares, but heard that it can be $200 just for a ride from the airport to Reykjavik. If you are travelling with a large group, it is definitely the most economical to pick up your rental car at the airport to avoid paying per head in a bus.
As for fuel, this will be the most expensive part of your transport if you are racking up the kilometres like we did. The price of regular unleaded gasoline is about 2x the going price of Canadian pumps. At about $2.75 per litre, your best bet is to rent a fuel efficient car. Our little 4x4 Jimny was excellent on fuel and got about 500 km to a tank (40L). Not bad. 
Total cost of gas for the week: $450. I worked it out and found that the car got about 14 km/L (or 7 L/100 km) which is much more efficient than my car at home! I bet the smaller car rentals would be even more efficient. 
Total cost of transport (gas, bus, and car): $870 as I said, this is the most expensive part of travelling in Iceland.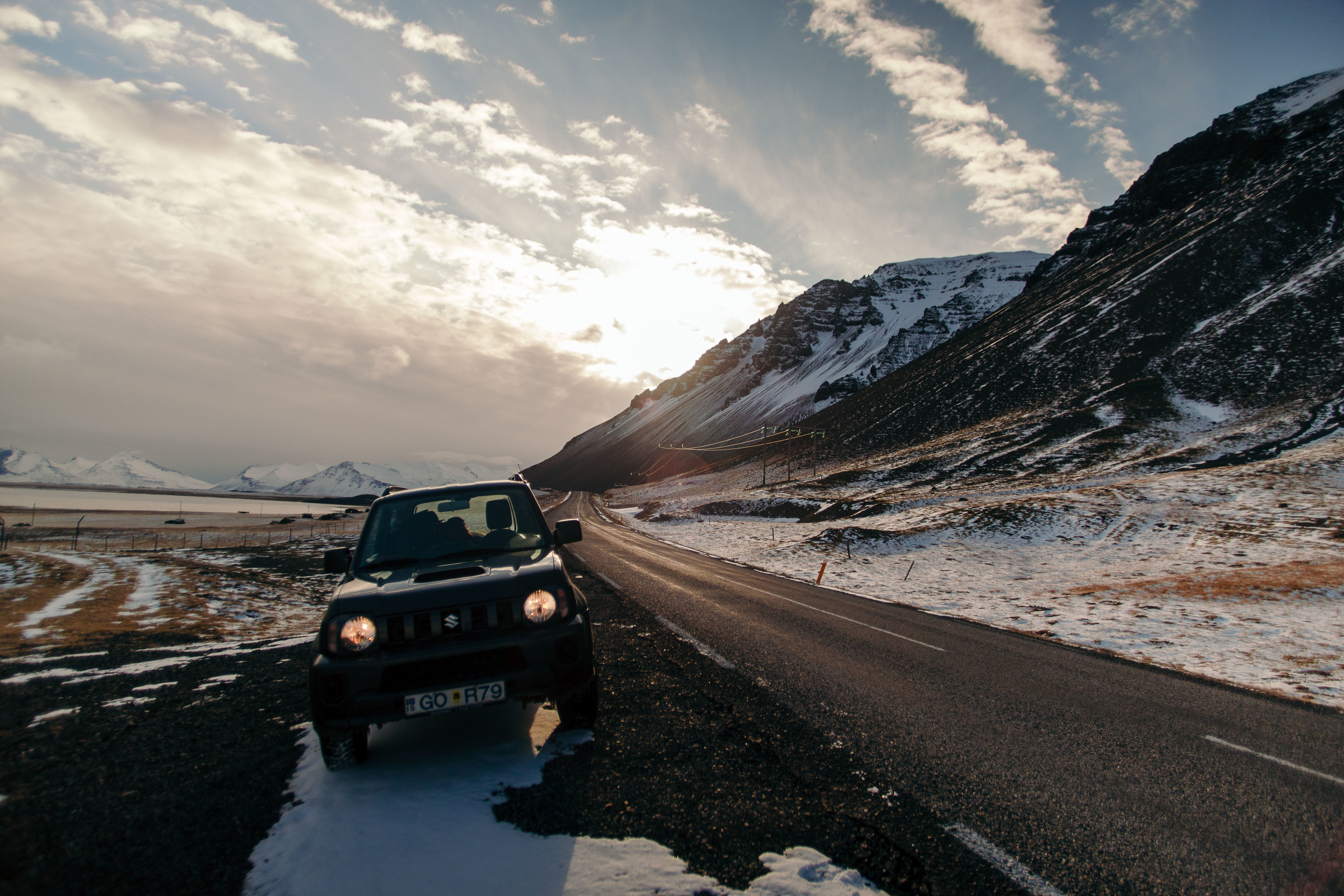 FUN 
I know, I know, get to the good stuff! How much did it really cost to actually travel in Iceland? To be perfectly honest with you... We didn't spend a kronus to see any sights. I repeat. We didn't spend any money on entertainment. There are some tourist attractions and tours that can run you a pretty penny, but we saw over a dozen waterfalls, several hot pools, beaches, endless mountain ranges, lava fields, caves, churches, everything - for free! We didn't once regret not spending the $90 per person to visit the Blue Lagoon, but we do understand the appeal for a lot of travellers, so maybe include that in your budget for entertainment. We skipped on stuff that seemed like a tourist trap to us such as paying $15 for a picture of Vestrahorn when the rest of the landscape is so mountainous. Or paying to swim in hot pools when we were able to find so many free ones. If you're looking for free ideas for one week in Iceland, keep an eye out for my detailed itinerary of Iceland.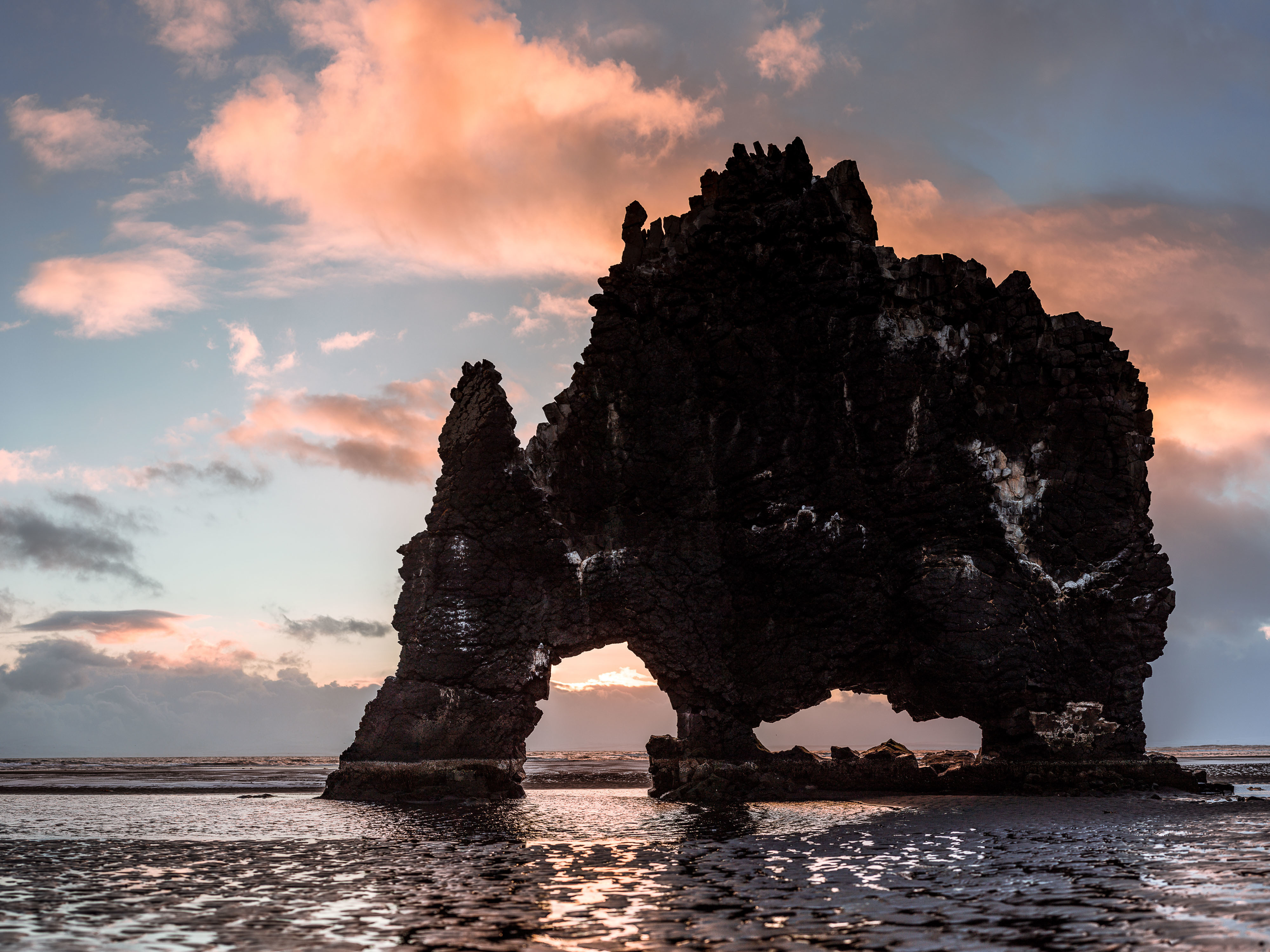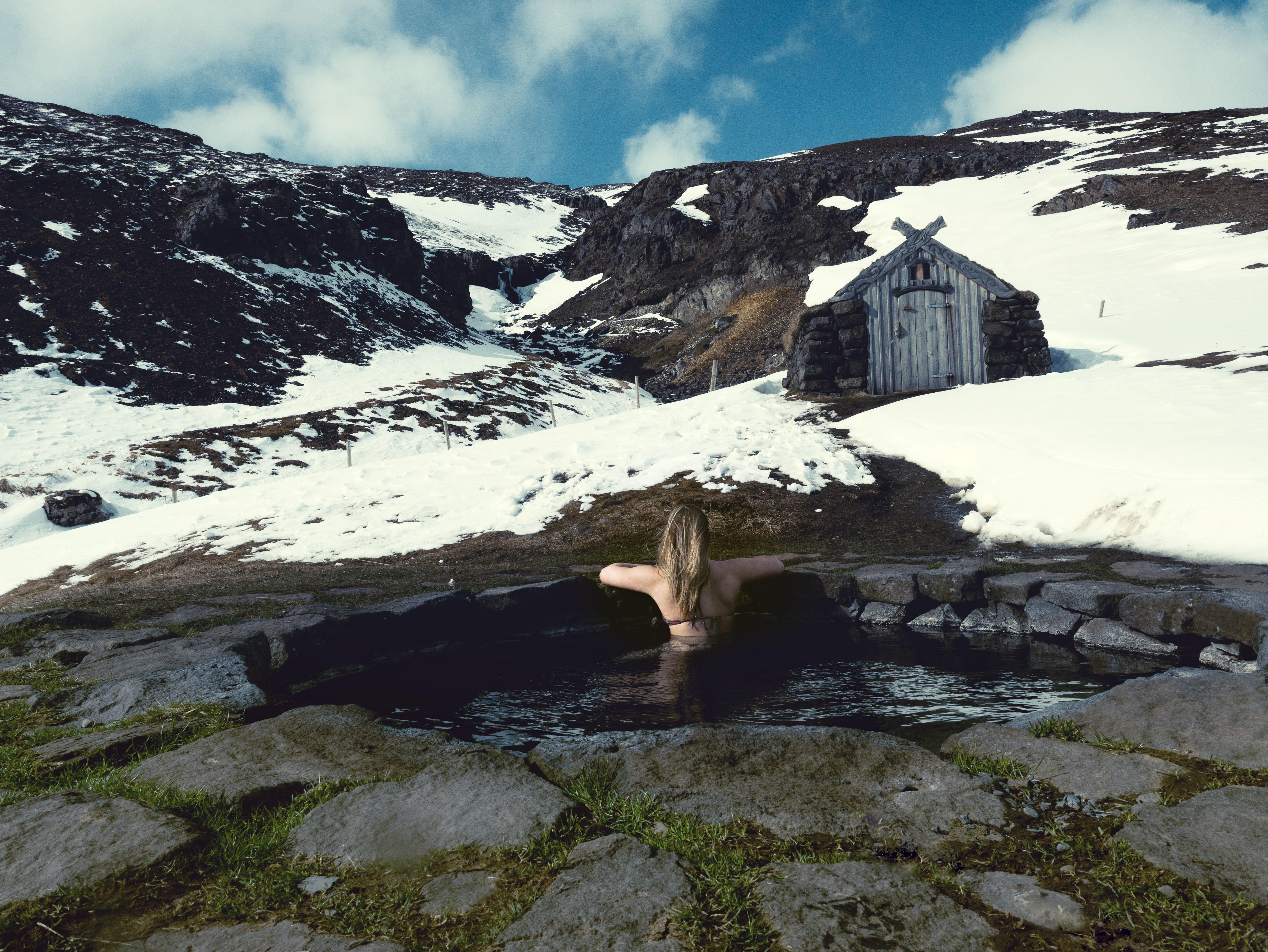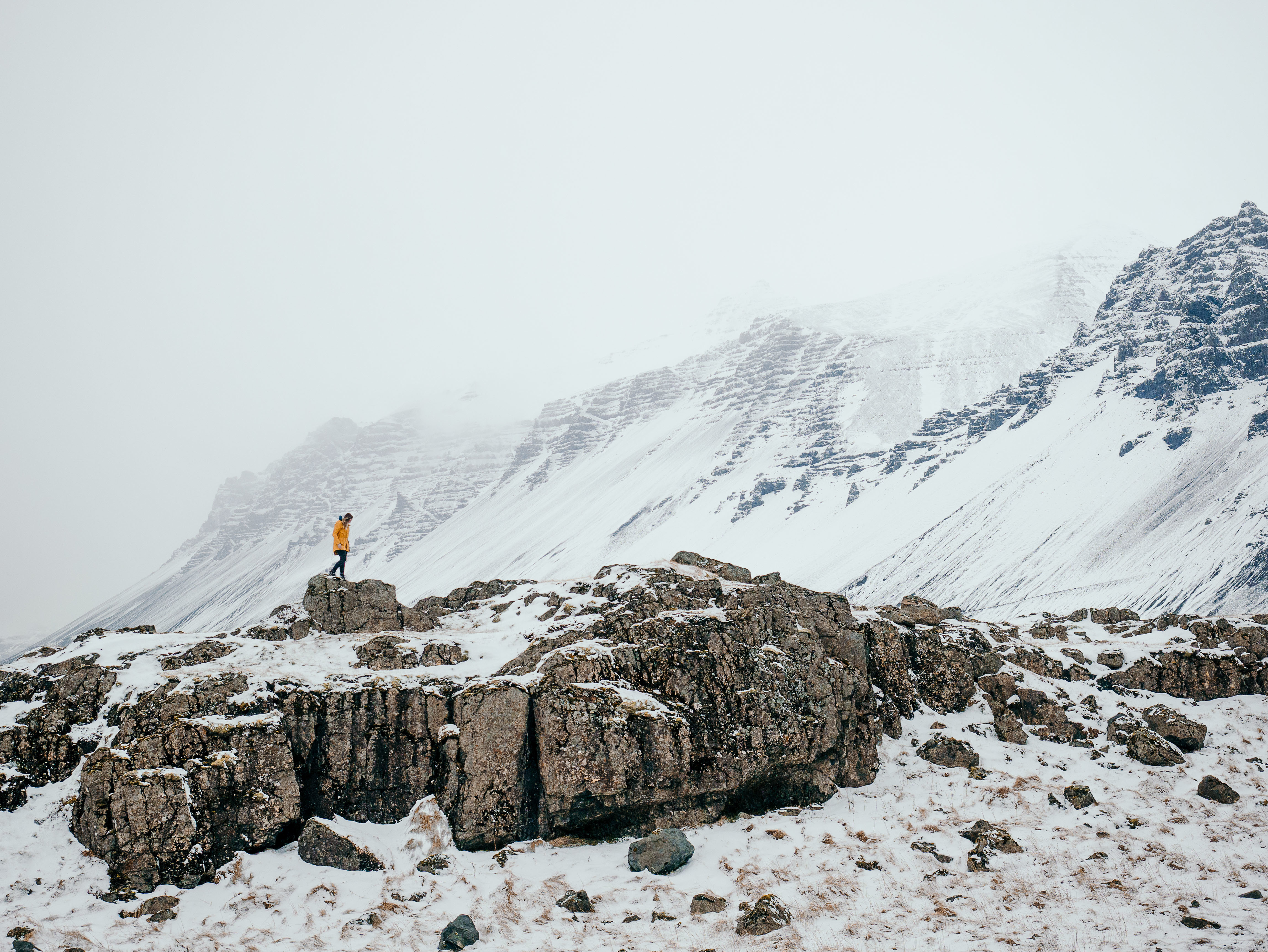 All of this natural beauty, completely for free!

MISC
There were some costs that I don't think really fit into any category but I tracked them anyway. There were a couple bathrooms we had to pay $2 to use and the total for the trip was $6, an auxiliary cord we way overpaid for ($30) so definitely bring one from home, and the souvenir I bought for my little niece, Jax, which I paid $80 for from Iglo + Indi in Reykjavik. Other than the bathroom fees, this trip was doable without these extra costs!
Total: $136
TOTAL
Have you been keeping track? If you haven't, here's the breakdown of what one week in Iceland cost us for 2 people:
Flights - $865
Food - $185
Alcohol - $75
Accommodation -$430
Transportation - $870
Fun - $0
Misc - $116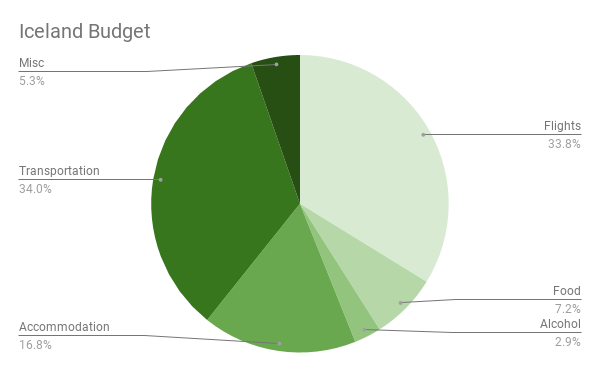 Total per person: $1270.50 CAD 
So, as you can see, it's possible to travel to Iceland on a budget - less than $1000 USD to be precise. While we were there, we needed $1675 CAD for 2 people, or about $850 each. While these prices are not comparable to a trip to Southeast Asia, Mexico, or even South America, and the reality still stands that Iceland is an expensive country, if you follow this budget ideas you're sure to get the most out of your dollar and be able to enjoy Iceland without spending a fortune. 
If you have any additional budget tips, feel free to add them in the comments below!