Canada is turning 150 this year and to mark this impressive event, Canadian National Parks will be free to visit! The campaign launched by Parks Canada is sure to bring an incredible amount of tourism to Canada's vast and unique landscapes across the country. If you were thinking of coming to Canada, or are Canadian looking to get the most out of our country, this year is the year to do it! 
While in typical Canadian fashion, we are thrilled to be welcoming visitors from all over the globe to our national parks, there are some concerns with respect to volume of people, sustainability of travel, and respecting the land we are proud to call home. Here are a few tips to consider before visiting a national park this summer:
Plan your trip. A quick search for Parks Canada will reveal many popular or recommended adventures in the parks. They have great advice to give about the difficulty of trails, popular viewpoints, restaurants to visit etc. If you haven't gone ahead and planned your stay, stop by the information centre when you arrive at the park to pick up their maps and brochures, but be sure to recycle them when you leave (they also make great souvenirs)! The information centres or the park gates are great places to get recommendations for less popular, but equally beautiful locations in the parks from the employees themselves. If you're still feeling lost, the parks offer guided tours as well; giving you the opportunity to get pieces of culture, history, and meet other travellers.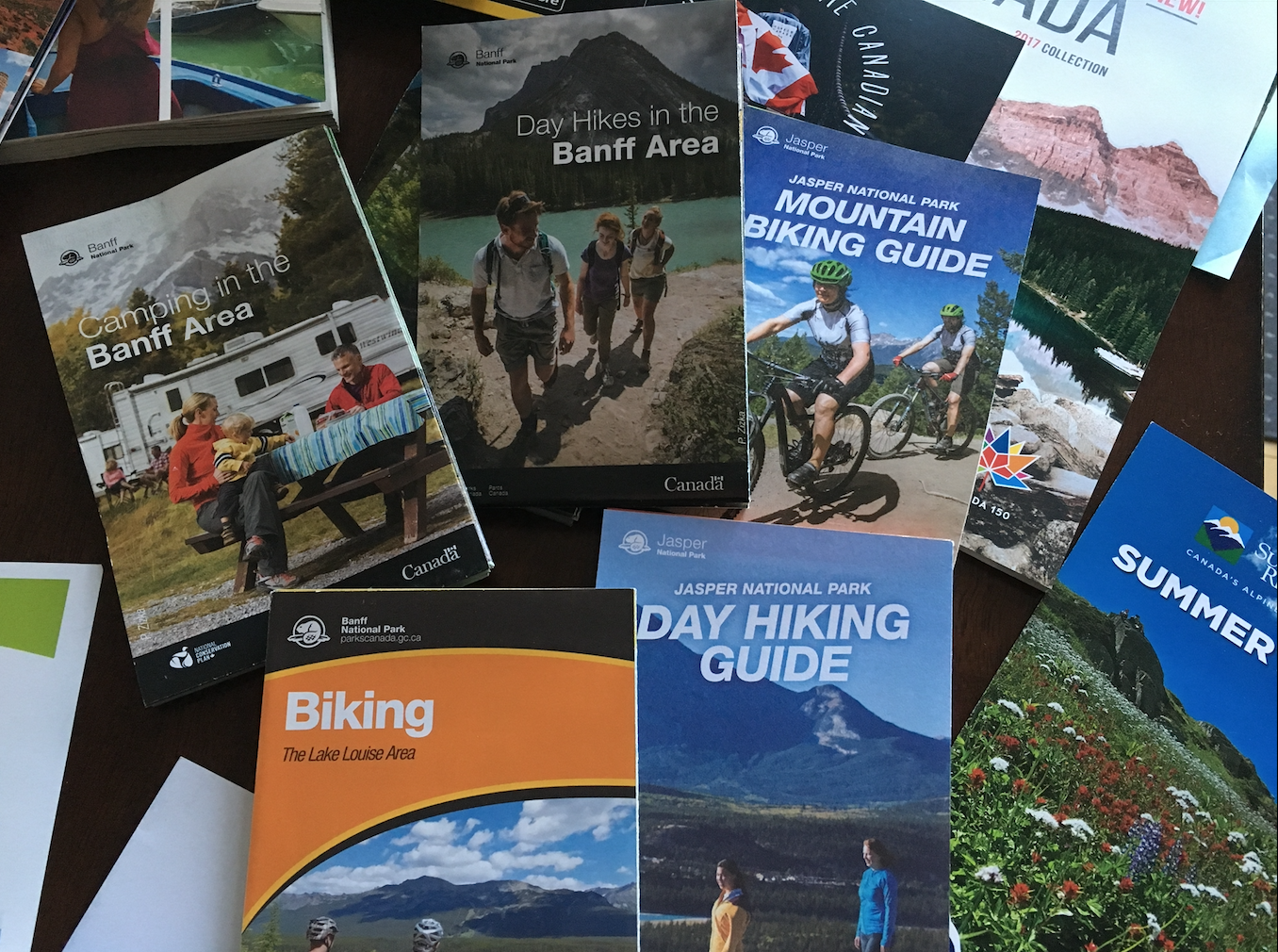 Go on a weekday. It's no secret that most people are bound to weekends only for travelling. If you have a flexible job, work from home, or have vacation days banked, I would highly recommend using them during the week to visit the parks. This is especially good advice if you are the type to feel frustrated when surrounded by tourists. It's easy to forget that even if you're Canadian, you're probably a tourist too if you're in a National Park. If you're a local, offer some tips to other travellers. Being surrounded by this beauty is something we are so fortunate to experience, give someone else a chance to as well, it might become a highlight of their Canadian experience. 
Consider longer treks. Whether you're mountain biking, hiking, or just walking, the longer the trail, the less people will be there. This is true for a number of reasons but mainly it decreases congestion by spreading people out along the trails. You can see "more" spots by choosing the shorter ones, but I am a great believer in quality over quantity, some of these longer hikes offer waterfalls, wildflowers, lakes, and mountain summits in one adventure, instead of seeing each of these features individually. If you're a biker, the more trails you do, the more racking of your bike you have to do, why not just stick to one trail for the day? 
A great example of an efficient longer trek is the Valley of Five Lakes in Jasper National Park. While it is extremely popular,  the 4.5 km loop spreads people out well on the trail, I did this hike in the middle of August (high season) and had no issues with waiting, running into people, or getting photos of just our group.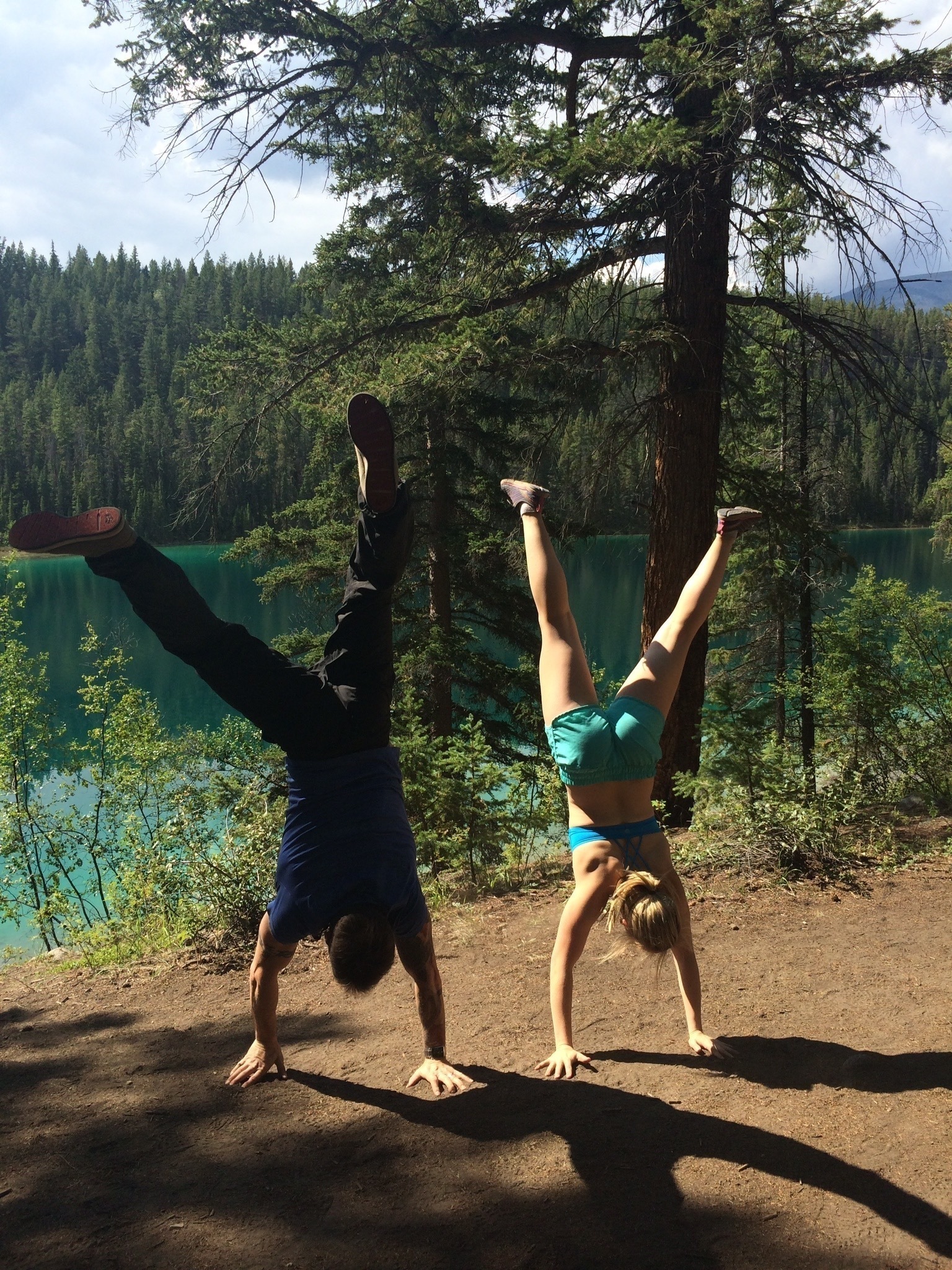 Respect signage and trails. Introducing human activity to any natural path runs the risk of extreme devastation to the surrounding ecosystem. Be a conscientious traveller: obey signs telling you to stay on the path, do not feed wildlife (a serious problem in our parks), and leave no trace.  None. Pack out what you pack in, don't use anything but bio-safe soaps if you have to shower in the wilderness and definitely don't leave your Tim's cup among the brush for the squirrels to find. Respect the parks, they are quite literally, our own backyards. Finally, if you do see someone potentially harming the area, a quick heads up should suffice as they may not know what they are doing. 
Be patient. This is probably the most important piece of advice I can give when it comes the celebrating Canada's 150th birthday. Remember the Canadian values, be polite and helpful, and appreciate that people are visiting because it's so beautiful. The purpose of this campaign is to share our incredible landscapes with the world, invite travellers and prove to them that we are hospitable, welcoming people. You will have a much better experience if you lighten up, take pride in your country, and talk to other travellers. People are part of the experience.
There you have it: my top tips on preparing for the busy summer we are going to have in Canada this year. If you have any others, or find these useful comment below! See you on the trails.