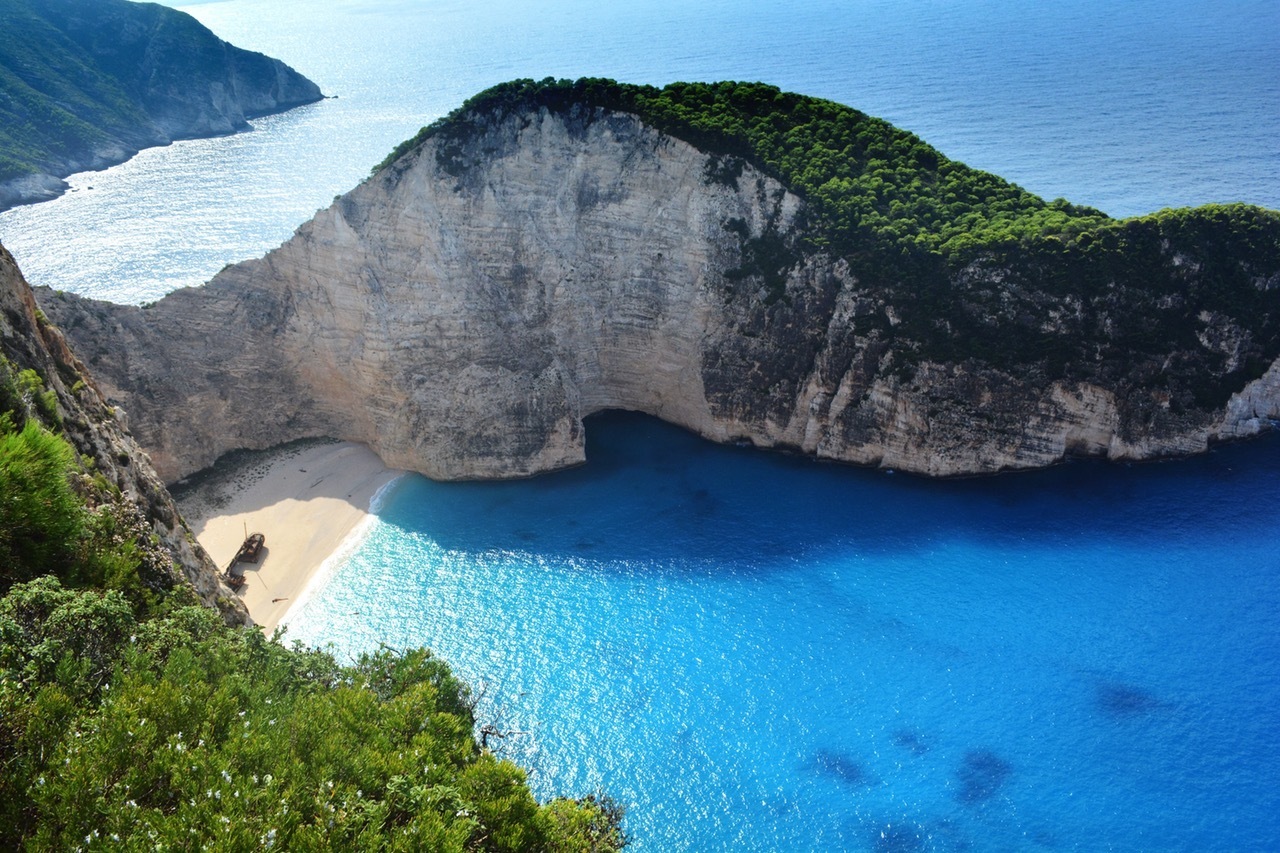 Lately, you find yourself dreaming of white sand beaches and stunning blue water. You feel the urge to explore ancient culture and meet friendly people during lazy, sunny holidays. Sounds like you need to head for Greece's famous Zakynthos Island.
The third largest of the Ionian islands, Zakynthos is well known as a resort holiday getaway destination. It is regularly featured among the best beaches of the world. The islands enjoy a Mediterranean climate and fairly consistent weather, although temperatures do climb high in the summer months.
Your days in Zakynthos are likely to be peaceful beach or cultured-filled holidays. And your nights may be consumed with some of Greece's best nightlife. Either way, you will likely not forget Zakynthos anytime soon.
Zakynthos is best known for its beautiful beaches. With gorgeous year-round temperatures, soft white sand beaches, jagged cliff backdrops and some of the clearest aquamarine water you will ever see, once you get to the beach you will find it hard to leave.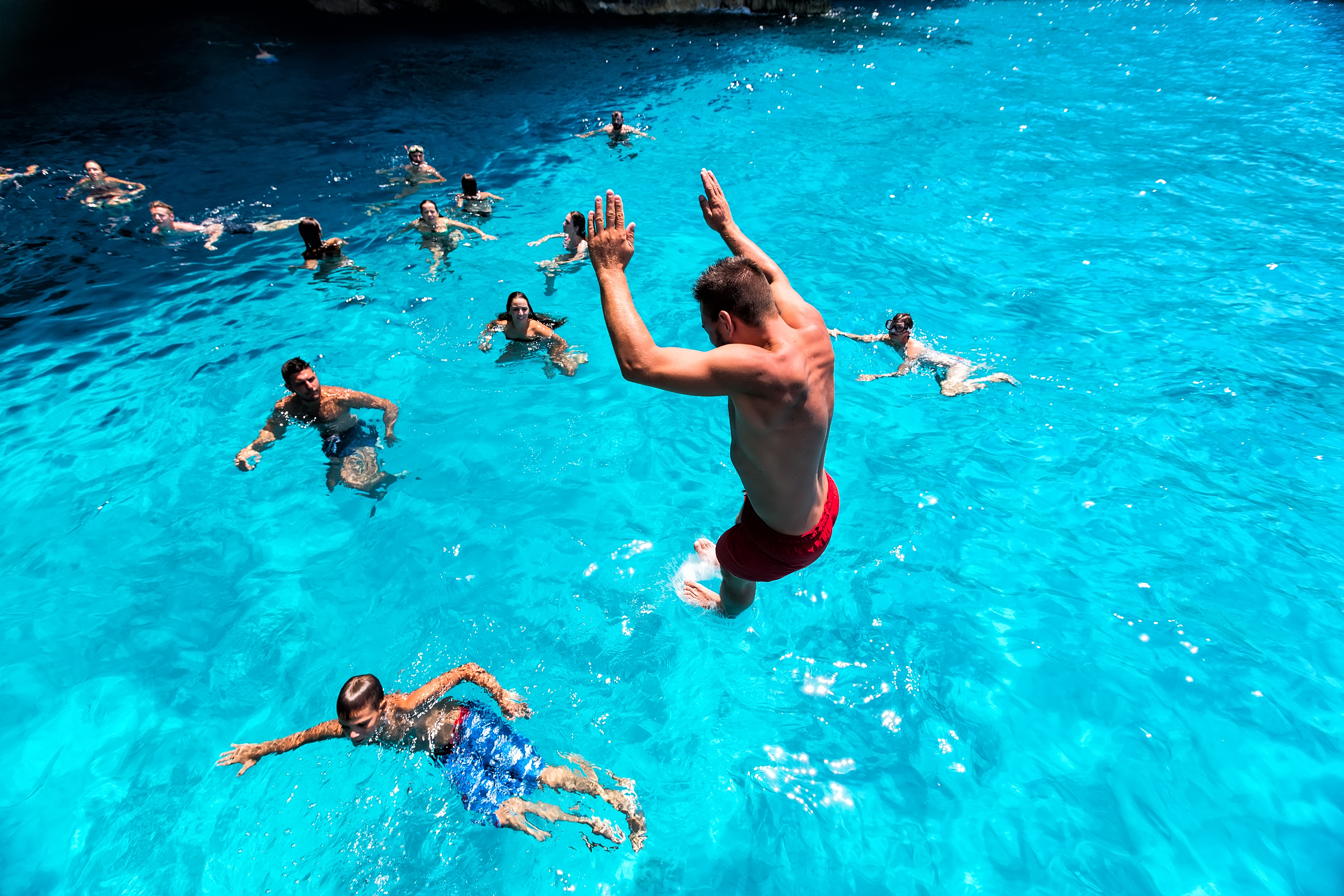 The most famous of these beaches is Navagio Beach. Nicknamed "Shipwreck Cove", this stunning beach on the island's northwest coast can only be accessed by boat. But this inconvenience is more than worth it once you arrive!
The beach derives its name from the large shipwreck propped right in the middle of the beach. Wrecked in the 1980s while trying to avoid the Greek authorities, the large ship rests in disrepair while happy beach goers play all around it. However, it does still provide one use: shade. Visitors to Shipwreck Cove should come fully prepared as there are no facilities and, other than the shipwreck, few places with shade.
The high surrounding cliffs give this beach an enjoyable feeling of isolation and peace. The waters in the cove are so clear and blue that you feel as if you can see straight to the bottom. And of course you can't beat the romance of a shipwreck on the beach!
Beyond Navagio's Shipwreck Cove, Zakynthos is home to many more dazzling beaches. Gerakas and Kalamaki beaches are two especially beautiful options. These beaches are excellent destinations for everything from swimming and sunbathing to scuba diving, snorkeling, kayaking and other water sports.
Apart from sunbathing and water sports, the appeals of the island are immense. Zakynthos has a number of "Blue Caves" which tunnel into the rocky cliffs around the edges of the island. These hidden blue water grottos will dazzle you with their shimmering blue light and are best explored in a glass bottom boat.
You can also visit Laganás Bay's Marine Park. In addition to being a top rated resort, this park acts as a breeding ground for the loggerhead sea turtle. During the summer months, thousands of these turtles will come to the Laganás beaches to lay their eggs.
When you tire of all the beaches and sand, Zakynthos has plenty to experience on land as well. The villages on this resort island are a wealth of culture and history. Still maintaining their traditional Greek style of architecture, it can be fun simply to stroll through the quaint village lanes. But for those seeking even more history, Zakynthos town boasts a fascinating Byzantine Museum and the exquisite 17th century Roma Mansion.
Zakynthos can be reached by ferry or by plane. Flights arrive on the island regularly at the airport in the Laganás region. Flights from Athens take about 45 minutes, and the airport also services flights from Thessaloniki. From further afield, discount airliners such as RyanAir and Easy Jet also arrive from some European cities.
Travelers may also arrive by ferry from the port town of Killini located in the Kastro-Kyllini region of Greece. Ferries take about one hour and arrive a couple times daily.